My 2012 experiments in Christianity
posted on 2013-01-02
We don't know what God wants, and we wouldn't know how to do it even if we did. Therefore (as Gandhi put it) we must "experiment with truth." We must discover truth for ourselves, and how to achieve it.
These are my experiments from 2012. I didn't try these experiments because they are somehow the "most Christ-like" thing to do. I tried them because I don't know what the most Christ-like thing is, but I want to learn.  I want to train myself to do it at all times.  Some of these experiments succeeded and some failed.  But even the failures made me a better Christian.
Fasting: SUCCESS
This year, I decided not to eat any food on Mondays. During lent, I didn't eat on either Monday or Thursday. I had never fasted before this. Growing up, I thought fasting was a "stupid Catholic thing." But now I see it is immensely valuable.
From an earthly standpoint, fasting helped me exercise my willpower and discipline. From a spiritual standpoint, being hungry was a constant reminder of people in need around the world—I need to help them just like Jesus would, and I need to give thanks to God for what food and blessings I do have. Fasting also helped me grow closer to God. Every hunger pang was a reminder to say a prayer to God asking for His endurance and grace.
Vegetarianism: SUCCESS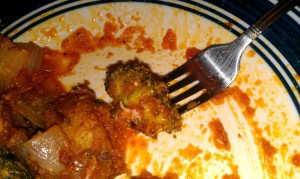 From January 1st until Easter Sunday (~3 months), I didn't eat any meat. I did this experiment for two reasons. First, I feel bad about factory farming and my involvement in the abuse of animals. Second, I want to stand in solidarity with those who choose vegetarianism for moral reasons. I want to understand what it feels like to go into a restaurant or a party and leave hungry because there's no vegetarian food. I want to share their pain.
This experiment was much easier than I expected. I never had any cravings for meat, and learned to cook quite a variety of different foods. My new favorite food is "buffalo broccoli," a stir fry with buffalo sauce added at the end.  It's even better on broccoli than it is on chicken because the broccoli has so much surface area for the sauce to cling to.  It's amazing.
Ultimately, however, I decided not to remain strictly vegetarian because it was harming my relationships. Sharing meals is an important part of friendship, and I was unable to participate in several church and family dinners because of my strict vegetarianism. So now, I try to eat "mostly vegetarian." If I'm by myself, I won't eat meat. If I'm at a party and there's a vegetarian option available, I'll eat only that. But, if I'm with other people and the only food available is meat, then I'll eat meat with them. To me, strengthening these relationships with humans seems more important than reducing the suffering of factory farmed animals.
Food not Bombs: SUCCESS & FAILURE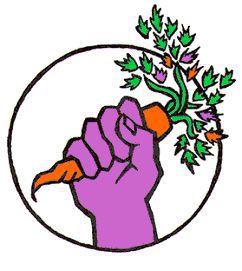 Ever since leaving the Navy, I've struggled with how to express my pacifism. I want to do it in a way that promotes peace rather than just condemns war. So I helped start a Food not Bombs group on the UCR campus with a few other students. We served free vegetarian meals every Friday during the spring 2012 quarter. In total, we served 1000 meals.
Unfortunately, we were unable to continue serving food after that quarter. Some administrators decided they didn't want Food not Bombs on campus, despite the fact that we were following all the proper regulations. All of our requests for food permits were denied for various stupid "problems," and when we fixed those problems, the administrators found new problems.  It became clear that they would never approve a permit with our names on it, so our FNB group gradually dissolved.
One thing I learned from the experience is that I suck at organizing and motivating people behind a vision. I just don't enjoy doing it. So in the future, rather than trying to start my own group, I'm going to help somebody else start theirs.  Finding a good peacemaking group to be a part of is my top priority for 2013.
Beer: SUCCESS
I grew up thinking that the way to be a good Christian was to be a tea-totaling nationalist.  Now, I believe the way to be a good Christian is to be Christ to everyone you meet.  So since Jesus turned water into wine, I decided to try my hand at turning it into beer.  (I personally can't stand wine.)
This has turned out better than I could ever have imagined.  Not only is making beer a ton of fun, but it really helps build relationships.  Sharing alcohol with strangers is the fastest way I know to turn them into friends.  Plus, it can lead into great conversations about God.  Mostly what I've been brewing is what I affectionately call "monk beer."  It's based on recipes from Trappist monasteries from Belgian.  In my experience, even the most die-hard anti-theists have good things to say about Christians after we share some monk beer together.
Oh, and the beer tastes great too.  We got 2nd place out of 550 at the Mayfaire beer competition.
Memorizing the sermon on the mount: FAILURE
I've read through the sermon more times than I can count. Many verses, like "turn the other cheek" and "go the extra mile" are burned into my heart. But I feel there is still so much more for me to learn here. I still don't fully understand what Jesus is saying, and I'm certainly not yet living it out.  
So I decided to memorize it.  I made this goal for myself at the beginning of summer, and 6 months later I still haven't accomplished it. I am normally good at memorizing, I just haven't put in the time it takes to accomplish this task.  I am getting closer, however.  Finishing this task is one of my goals for 2013.
Respecting the Sabbath: FAILURE
I made a commitment in 2012 not to open my computer on Sunday. Instead of wasting my time working or browsing reddit, I wanted to spend this same time building relationships with members of my church and family. Growing up, I thought respecting the sabbath was a "stupid Jewish thing," but now I realize it is immensely important.
Sadly, I didn't keep the sabbath as well as I would have liked. Often, I would read academic papers on Sunday, grade homework, or do other things that failed to build relationships.  I did this because of poor scheduling throughout the week and misplaced priorities about what is important.
Another goal for 2013 is to change this. I want my every Sunday to be the most holy day of the year. I want to dedicate Sunday to building important relationships with God and men.
Walking everywhere: SUCCESS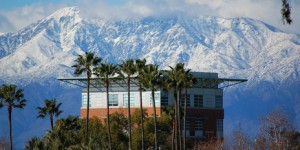 Normally I ride my bike everywhere, but when I got a flat tire in early November I decided to try walking everywhere. Bikes are already a much slower lifestyle than cars, but walking is even slower. Every day since my tire popped until today, I did a 40 minute walk to work.  It was amazing.
As I walked to work, I got to enjoy the sights of the snowy San Gabriel mountains to the north, the Box Spring mountains to the east and Saddleback Mountain to the southwest. I got to watch and listen to the birds sing. I got to pick up trash along the side of the road, making the community just a little bit nicer, and I even got to wish the occasional homeless man a "Merry Christmas" and talk about how they're getting along.
Talking with the homeless: FAILURE
Sadly, I failed to help many of the "least of these" in Riverside. Many times this year I drove passed a homeless man despite a gut wrenching conviction that I need to stop and help this person. I failed to help Christ in his greatest need, and I am ashamed.
In fall of 2011, I did a lot of talking with the homeless.  I did most of my grocery shopping at a nearby Stater Brothers, and there were always homeless men and women outside begging for money.  I would ask them to come shopping with me, buy them some food, and have a good conversation about their life and problems.  But this year my roommates and I have been shopping exclusively at Costco, and I don't get to meet any of these homeless while going about my daily business.  I think this turned out to be a Very Bad Thing for my spiritual health.
I'm still not sure how to fix this problem for 2013.
Bonus 9th: Sharing my experiments on the internet
I'm sharing this for two reasons.  First, these experiments have been a tremendous growth to me spiritually.  Maybe they will help you as well if you try them.  But the second reason is much more important to me personally: I want public accountability for my actions.  I want to change the world for the better—I want to be like Christ—but I can't do that without help.  I need others to lift me up, just as I need to lift others up.
So if you have any suggestions for cool religious experiments I can perform in 2013, please tell me!